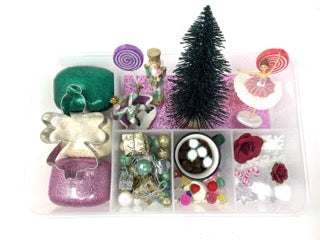 The Nutcracker Play Dough Sensory Kit
busybebesatx
Attending the Nutcracker Ballet is a holiday tradition for many this time of year, and we couldn't wait to get dressed up and take our daughter for the first time! I created this play dough sensory kit as a gift for her after the ballet (and for her BFF, Julie's daughter!).
What You Need:
*Amounts are approximate. Use as much/as little as you'd like!
busy bébés is not affiliated with any of the companies linked or mentioned in this post. We do not earn any money for product purchases or advertisement. All opinions are our own.